Internship/Training Program Overview
US INTERNSHIP, located in Torrance, CA, provides foreign students and young professionals with internship and training opportunities in the United States. Internship/Training programs are designed to allow foreign college students, recent graduates, and young professionals to come to the United States to gain exposure to U.S. culture and to receive hands-on experience in U.S. business practices in their chosen occupational fields.
Program Information:
Participants will be able to intern/train at companies in the United States.
Participants are issued J-1 Exchange Visitors' visa.
Each participant is screened and interviewed.
Participants will receive training according to training plan.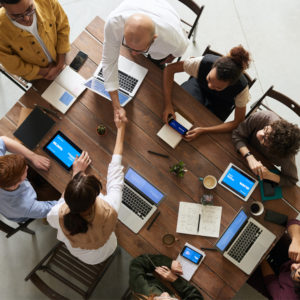 What is the J-1 visa?
The J-1 Exchange Visitor visa allows foreign students, recent graduates and young professionals to receive practical training in the U.S. in their chosen fields. Participants will obtain their visa in their home country.
Training and Internship Programs are designed to allow foreign professionals and students to come to the United States to participate in the internship and training programs in the US. Thousands of participants take part in this program each year, and have the opportunities to train and intern at some of the finest host employers in the U.S. in order to gain practical experience in their chosen fields.
In order to apply for the J-1 Exchange Visitor visa, participants have to first obtain the Certificate of Eligibility form, called "DS-2019." It can be issued by the designated J-1 visa sponsor organizations. Each DS-2019 Form is registered through the Student and Exchange Visitor Information System (SEVIS) of the U.S. Department of State.
We provide assistance in obtaining the DS-2019 forms, and applying for J-1 visa.
For more information on the J-1 Visa programs, please visit Exchange Visitor Programs.
Eligibility for J-1 Internship and Training Programs
Participants must meet one of the  requirements:
Foreign national:

who has a degree from a foreign post-secondary academic institution and at least one year of prior related work experience in his or her occupational field outside the United States, or
who has five years of work experience outside the United States in the occupational field in which they are seeking training, or
Who is currently enrolled in and pursuing studies at a foreign degree-granting post-secondary academic institution outside the United States, or
Who has graduated from such an institution no more than 12 months prior to his or her exchange visitor program start date.

Host Employer requirements:
A US corporation must:

have sufficient resources, equipment, and trained personnel available to provide the specified training and internship program, and
have workers compensation insurance

Training fields:
State Department allows internship or training program in certain occupational categories. Please refer to J-1 Training occupational categories
Internship/Training fields for J-1 Internship Program
Arts and Culture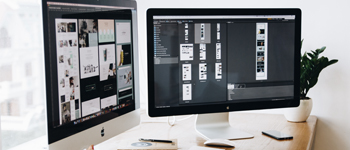 Art, Graphic Design, Fashion Design, Web Design
Hospitality and Tourism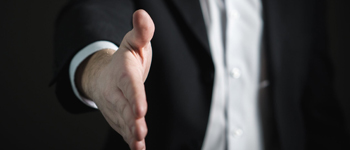 Tourism, Hotels, Restaurants
Public Administration and Law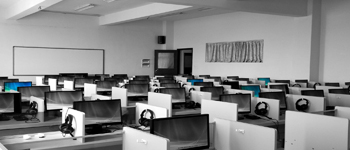 Law, Public Administration
Management, Business, Commerce and Finance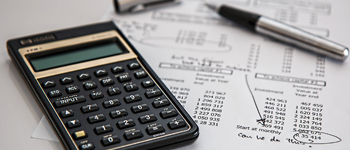 Business Management, Marketing, Commerce, Finance, Trading, Business Administration
The Sciences, Engineering, Architecture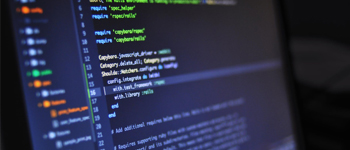 Mechanical Engineering, Computer Engineering, Environmental Engineering, Architecture
Information Media and Communications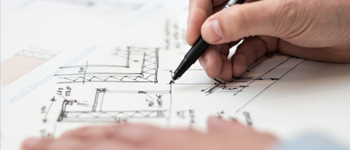 Media, Broadcasting, Communications
The training fields which J-1 visa internship/training can NOT be sponsored:
Assemblers
Attendants
Waiter/Waitress
Bartenders
Caretakers
Cashiers
Cleaners Store Clerk
Truck Operators
Elevator Operators
Security Guards
Helpers
Chef
Housekeepers
Kitchen Workers
Nurses
Warehouse Workers
Drivers
Yard Workers
Flight Attendant
*Unskilled Occupations, Any Medical related positions, or Flight Attendant are not accepted as J-1 Internship/Training Categories.
Services for US Employers
Services and Process for our internship/training placement are as follows: Internship Placement is free of charge!
From Application to Internship/Training Placement
Submit host company application.
Receive qualified candidate's resume and cover letter.
Interview the candidate via skype, Zoom, or Google Meet and decide whether to offer the internship/training position.
Review and sign the internship/training agreement we create according to your internship/training offer.
Monitor the visa processing and receive the arrival information of the participant.
From Arrival to the first day of training
We will provide the interns and trainees with orientation and prep them to start their new lives and internship/training in the U.S.
We will provide assistance with Bank Account, Social Security Number, Automobile, and Accommodation as requested.
Start the internship/training when ready!
Application Procedure
The process to hire interns/trainees is as follows:
Submit Application
Please Submit on-line Application with your specific requests and conditions.
Select an Applicant
We will send you qualified candidate's resume and cover letter for your resume screening.
Video Interview
We will schedule a video interview with the candidate. Based on the results, the company is to decide whether to offer the internship/training position.
Internship/Training Agreement
We will create a Training/Internship Placement Plan and Agreement based on the company's internship offer.
Arrival & Start Internship/Training
In 4 to 12 weeks, the intern/trainee receives visa and is ready to start internship and training!
Frequently Asked Questions